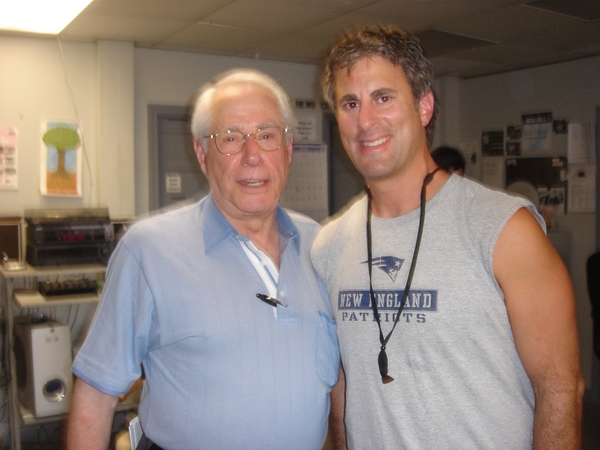 Imagine, a candidate with character and conviction running for President!
Please listen in this Friday from noon to 1pm on 106.1 FM, Portsmouth Community Radio to an enlightened former U.S. Senator that is willing to stand up for individual rights and the American people. Although running as a Democrat, Gravel appeals to fiscal conservatives, independents, libertarians and progressives.
Mike will be speaking around the state www.gravel2008.com , including this Saturday afternoon at the New Hampshire Libertarian Convention in Concord at the Red Blazer. Please join me there and/or listen in to our show live or by podcast (see below).
Gravel was opposed to the Iraq invasion/occupation and calls out the present administration for the lies they sold the American people in order to build support for the invasion. This sad fact is also an excellent reason to vote for either Democratic candidate Carol Shea-Porter or Paul Hodes for U.S. Congress on November 7th since they would be more willing to hold the administration accountable for their actions than the incumbent politicians in Washington.
Gravel is an ardent supporter of real income tax reform through the implementation of The Fair Tax , which REPLACES all Federal income taxes (payroll taxes, social security taxes, cap gains taxes, etc) with a flat national sales tax. In my opinion, this is the most important reform that we could make to help solve the many financial messes that Washington bureaucrats have created.
Outside Politics: Can YOU predict the future? Prizes detailed below!
NFL: Belforti Bros Picks of the Week: See http://football.belforti.org/ - If you can pick a higher % of winners on YOUR top 2 picks (from now until Super Bowl), 2 free Patriots tickets are in Your future. We have achieved a 74-50 documented record against the spread (60%) over past 4 years. Bel40%Incorrect will try to provide picks near the end of each weekly broadcast, time permitting.
Stock Market: Belforti Investments http://www.belforti.com/ If you can show a higher risk adjusted rate of return over the past 10 years, you'll ALSO earn two front row Celtics tickets, and I'll want a referral to meet your investment advisor. (We ALL need to diversify!)
Previous Shows: (segments podcasted below, if podcasting is a word?)
On Friday the 13th, Mike Murray (Boston College-MBA, UNH-Master of Political Science) and Dan discussed the state of affairs in New Hampshire and issues facing voters in the upcoming November election.
As usual, health care and education are big areas of concern. Is this because the federal and state governments have so much influence and control over these two sectors of the economy?
Should government get MORE involved or should we transition toward a free market system for education and health care? Health savings accounts and health care vouchers are discussed as two ways to transition away from the failed government monopoly over health care. School vouchers and education tax credits are explained to improve education and accountability while reducing property taxes.
On November 7th, selecting Michael Murray (R) as one of Portsmouth/Newington's 7 choices to represent us in the state house is clearly TheCorrectAnswer !
Please listen in on your computer now by selecting a brief segment of this enlightening program from the list of radio shows below:
Friday, October 20th from noon to 1pm:
Tom Wright: FairTax.org National Spokesperson
This coming Friday at noon, try to make time to hear about one of the most needed federal government reforms: Elimination of federal income taxes, repeal of the 16th amendment and replacement with a fair tax on consumption.
In so many ways and from every angle, rich or poor, The FairTax it is most definitely calculated to be TheCorrectAnswer to transition away from our present corrupt government system and toward a rational free market economy that the Founding Fathers envisioned for us. For proof of this declaration, go to http://www.fairtax.org/fairtax/whitepapers.aspx