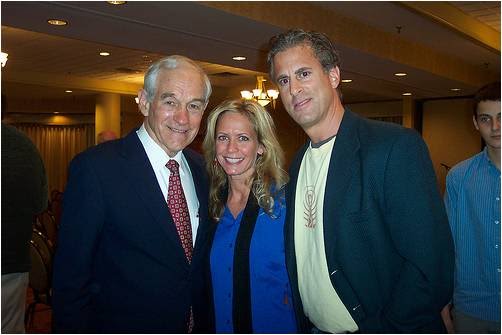 Please tune in today, January 6, 2012, at high noon to discuss the reasons why Ron Paul, Republican congressman from Texas, is The Correct Answer in this Tuesday's primary election in New Hampshire. 
Archived podcast of this thought provoking discussion is available free of charge at this Link: LeftRightAndCorrect.org
We will hear from frequent guest and former U.S. Senator Mike Gravel, who ran for President in 2008 as a Democrat and then also as a Libertarian after the major media ignored his candidacy.
Not so coincidently, Gary Johnson, former Republican governor of New Mexico and recent guest on LeftRightAndCorrect.com with Dan Belforti & Friends, (archived interview at : LeftRightAndCorrect.org ) was also largely ignored by the "pay for access" major media.  Governor Johnson will seek the nomination for President under the Libertarian label in 2012.
Matt Simon, former NH Communications Director for the Gary Johnson for President campaign, has also endorsed Ron Paul in this Tuesday's primary and will share his knowledge and perspective.
Live streaming audio of LeftRightAndCorrect.com with Dan Belforti & Friends available at http://PortsmouthCommunityRadio.org as always every other Friday between noon and 1pm.