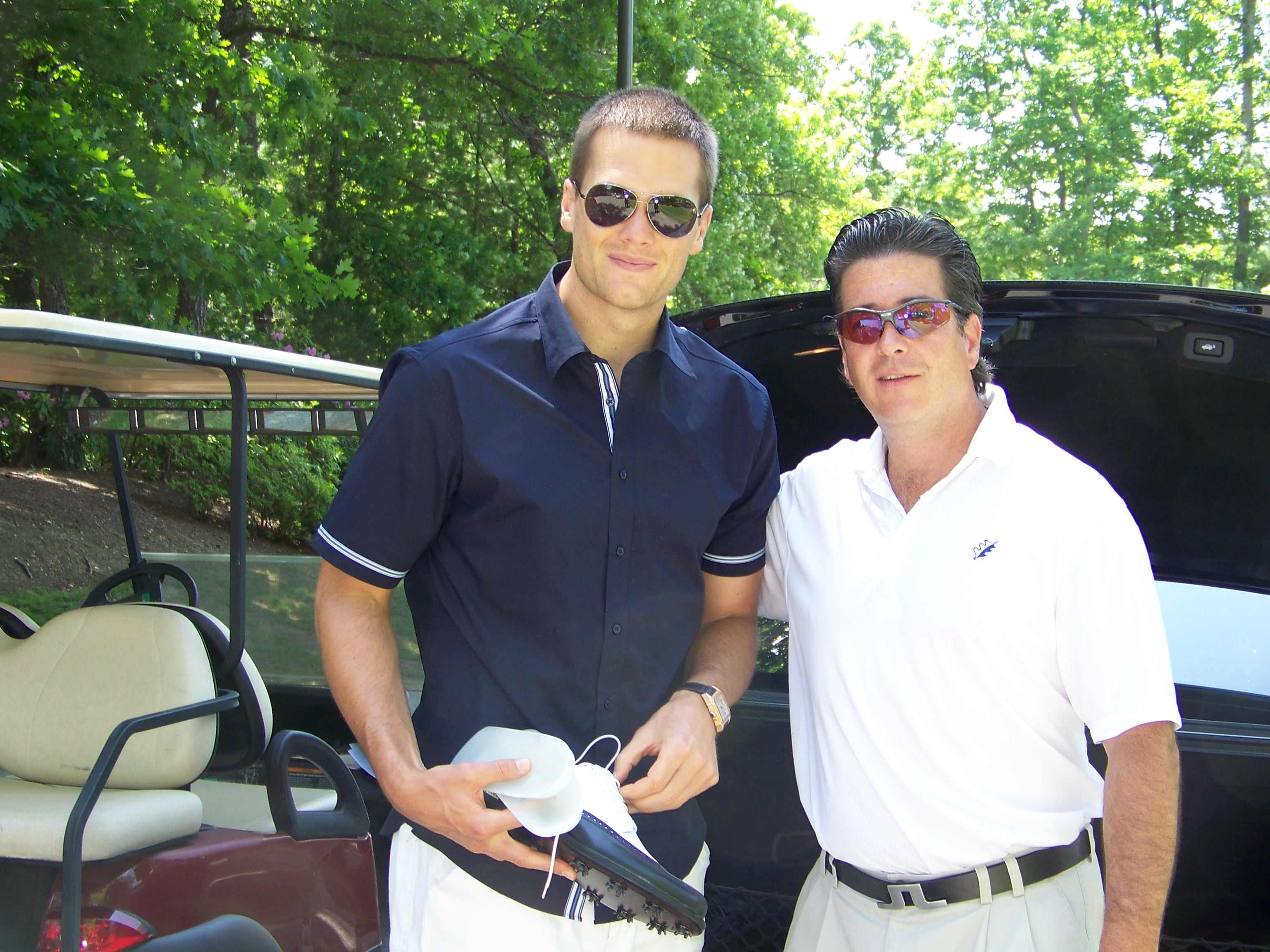 Tom Brady, Bill Belichick, Robert Kraft and the rest of the greatest team in the history of sports descended upon The International in Bolton last Monday for their annual charity fundraiser.  Owner Dan Weadock will share his experience with us today on LeftRightAndCorrect.com with Dan Belforti & Friends. Click here for archived interview.
 As The International Golf Club members and volunteers for quality control, Paul Mastroianni and I also had the opportunity to meet with several players and coaches. 
What did Tom Brady have to say when I informed him that my football blog , http://football.belforti.org , comes up first on a google search of "2007 NFL MVP Tom Brady"?  Why did he not participate at the Long Drive contest this year even though he won it last year with 307 yards (same distance I won with last August at our 3 day International member guest tourney)?
How did Coach Belichick respond to my contention that the 2007 New England Patriots were even better than the 3 Super Bowl winning teams?  Listen here for a discussion of Super Bowl 42 and football in general with former New England Patriot Head Coach Raymond Berry.
Which Patriots team did John Hannah believe had the best chance to "Berry the 1985 Bears"?
These questions and more will be answered on another special NFL football edition of LeftRightAndCorrect.com !