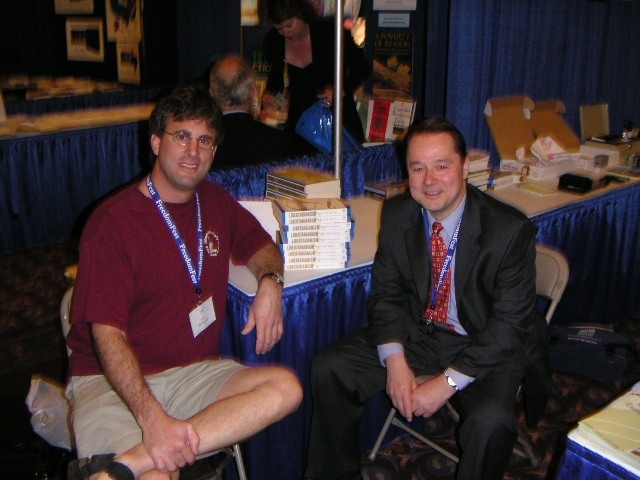 To hear what David Boaz is thinking about the current Presidential race/candidates and his latest book, "The Politics of Freedom: Taking on the Left, the Right, and Threats to Our Liberties" tune in this coming Friday, February 15th at high noon to 1pm, or if you missed it live, hear it here: http://odeo.com/audio/17757643/view. 
David Boaz was inspirational to me when I first discovered that Libertarianism is http://TheCorrectAnswer.com for rational men like ourselves.  And I applaud his prominent use of the words "Left and Right" in his book as a tribute to my unique libertarian radio talk show, LeftRightAndCorrect.com with Dan Belforti & Friends. 
Hillary or McCain in the general election?  Many would say it's like choosing between the lesser of two evils: alcoholism or cocaine addiction.  I will ask Mr. Boaz his opinion.  I'd prefer any change from the present administration, and although I always proudly vote Libertarian, I'd prefer Hillary Clinton.  See my reasons why from 3 years ago at  http://www.leftrightandcorrect.com/?m=200502 Your choice? Insert in Comments section below.